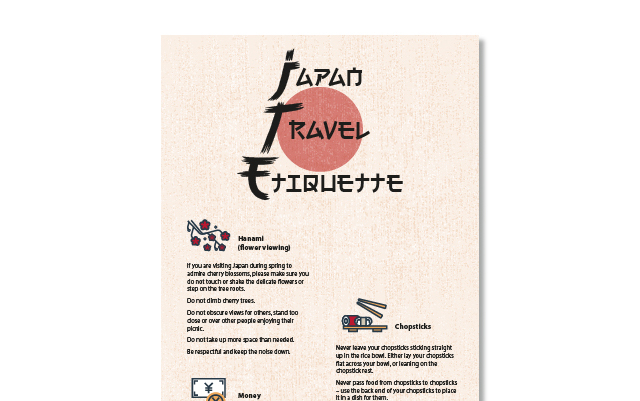 Getting ready for your school trip to Japan? Prepare your students for the culture shock with this guide to travel etiquette in Japan!
Part of the joy of visiting Japan on a school trip is the opportunity to experience a totally different culture. This will broaden your students' horizons and help them to become more sympathetic to other cultures.
However, students can sometimes experience something of a culture shock. By making sure they know some of the key do's and don'ts, you can mitigate this somewhat and ensure that you don't unwittingly cause offence as you travel around.
We cover eating, drinking, greeting, behaviour in public and money matters, among other things. As foreigners, of course you won't be expected to do everything perfectly. But, for example, you will be asked to remove your shoes in some places and it's good to know that ahead of time!